Vintage Style Camembert Baker – Cow's Head Design
£21.50
Details
This vintage style camembert baker features a french Cow's Head design.
Perfectly designed to snugly fit a regular sized camembert as you would find on the shelves of any supermarket
Ideal to re-create the Gastro-pub favourite, the baked camembert!!
Includes a leaflet with seven different recipes including chutney, port & nuts and strawberries!
Can also be used to store a camembert in the fridge & contain most of its distinct aromas which normally escape through a wooden box.
Oven, microwave and dishwasher safe.
125 x 125 x 60mm
Gift Boxed
In stock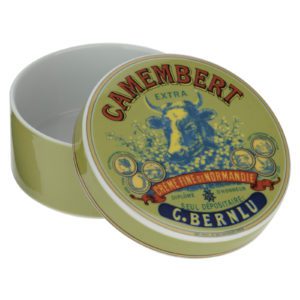 Vintage Style Camembert Baker – Cow's Head Design
Buy Now
Subscribe to our Newsletter
For all the latest exclusive offers and information