Set Of 3 Clear Glass LED Wax Candles
Sale!
Details
This set of 3 clear glass LED wax candles are perfect for adding mood lighting to your living space. Featuring a flame effect and a 6 hour timer the candles are for indoor use only.
Each candle requires 2 AA batteries (not supplied) and will give approx 250 hours run time.
In stock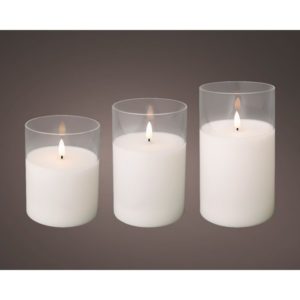 Set Of 3 Clear Glass LED Wax Candles
Buy Now
Subscribe to our Newsletter
For all the latest exclusive offers and information