Set of 3 Barbecue Skillets
£59.00
Details
For the full outdoor experience.  Utilise the Kadai grill as a hob with these heavy iron skillets to broaden your menu choices, taking your barbecue to a new level.
Ideal for cooking vegetables, steak or fish separately on your Kadai.
3 sizes: 22cm, 25cm and 30cm diameter.
Supplied with lifting handle.
In stock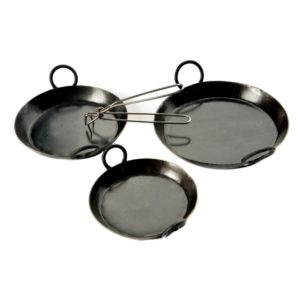 Subscribe to our Newsletter
For all the latest exclusive offers and information