Buffalo Hide Leather Scatter Cushion
£69.00
Details
This genuine 100% Buffalo Hide Scatter Cushion is a versatile accessory and can be paired with your furniture or fittings in any setting.
The cushion is filled with eco friendly material and has a removable cover.
Dimensions: 45 x 45 x 15cm
Free delivery in 3-5 working days is available to most areas of mainland UK. Some geographical restrictions and charges may apply.
Online only, not available in Centres.
In stock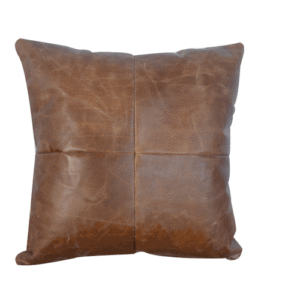 Buffalo Hide Leather Scatter Cushion
Buy Now
Subscribe to our Newsletter
For all the latest exclusive offers and information