Vintage Style Camembert Platter
£35.95
Details
This beautifully designed vintage style platter is a stunning way of presenting and serving your deliciously baked camembert!
The platter is shaped accordingly so that the Camembert baker fits perfectly and snugly into the centre, and the round groove in the middle means that the baker won't slip or slide!
Alternatively, cold cheeses can also be placed in the centre for when baked camembert is not on the menu!
Crackers or cold meat fit perfectly around the outer ring where the decoration is on the platter, making a highly practical design!
265 x 265 x 30mm
Oven, freezer, microwave and dishwasher safe.
Gift Boxed
In stock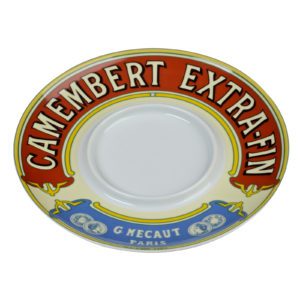 Vintage Style Camembert Platter
Buy Now
Subscribe to our Newsletter
For all the latest exclusive offers and information